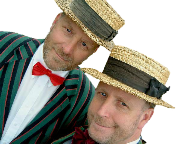 MISSION BRAVO
This is the ultimate experience - Laser Ops based on genuine Special Ops scenarios. Two hours of high adrenalin ten-minute games with briefing, time to compare stories, rehydrate and plan tactics. Every person plays at their personal pace, and new tactical possibilities are introduced as teamwork improves.
You need 10 to 24 players to book MISSION BRAVO private sessions. The minimum age is eight years old. Price is £20 per player including weapon and all ammunition. You confirm your booking with a £50 deposit and can pay the remainder on arrival.
On the day
We strongly advise you to wear old clothes with long trousers, long-sleeves and stout outdoor footwear. Dress for the weather and think about a change of clothes, just as you would for any other sport. Dull colours help you survive - fancy dress is fun!

Arrive well before your session will start: Checking in, learning how to use your tagger and the safety talk take half an hour

before

play can start, so late insertion would be unfair to other players and is not allowed.
We admit up to two adult non-combatants per session as "War Correspondents". They must attend the safety talk. No dogs. Other non-players must not enter the battleground (play has had to be suspended for safety). Pick-up is from our car park. The Picnic Refuge is available as a waiting room and there is plenty for non-players to do while they wait Find out more.
Planning Aids