Stags and Hens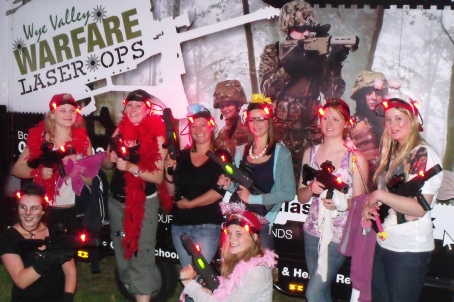 If you're planning "a bit of a do" in the Forest of Dean, then you need to know about Wye Valley Warfare and all the things we can do for you:
It's in Symonds Yat West, it's highly competitive, it's great fun, it's a chance to get everyone into outrageous fancy dress. One thing's for sure - someone's gonna look silly dressed like a ghillie, and everyone's gonna get slaughtered!
LASER OPS games are like paintball, but without the pain or the paint, so you don't need the balls! You play on our purpose built Battleground in Symonds Yat West. It's design is inspired by the Close Quarter Battle ranges used to train the SAS, but it's not hard-core military, it's pure fun, all with a Special Operations twist.
There are great pubs, bunkhouses, camp sites and other places to stay close by.